12 May

What can I do to develop my skills on a daily basis?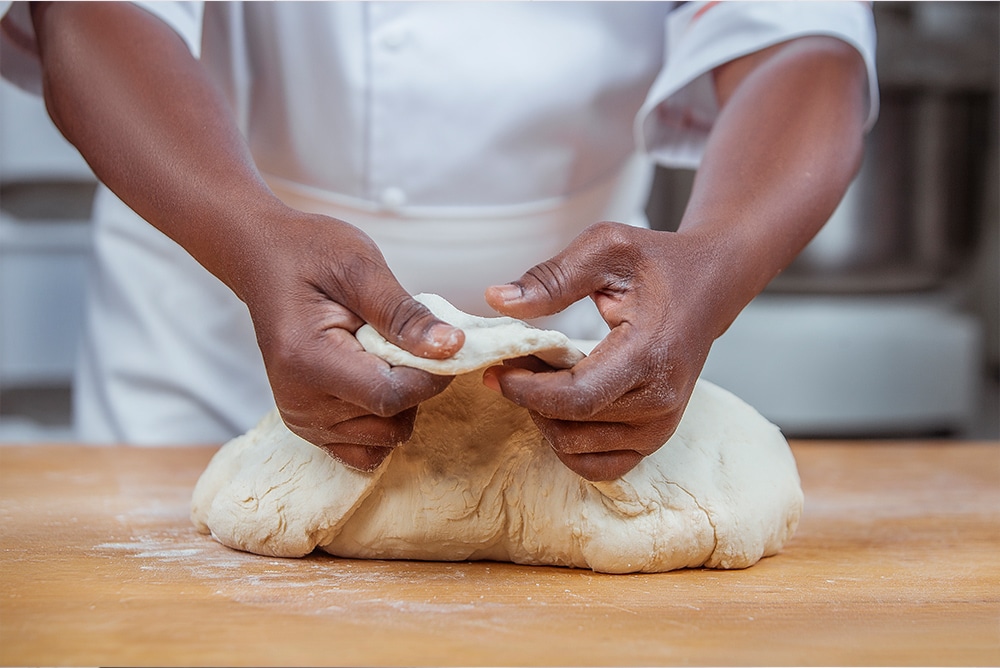 Do you feel as though you've hit a plateau in your career, or are you simply hungry for new knowledge? Regularly improving your skills is an excellent way to boost and develop your business. We will take you through the various training courses available!
Why do I have to work on my skills every day?
Running your bakery requires many skills. You essentially have to:
master the production processes to perfection,
adopt and develop a hygiene and quality control system,
satisfy your customers in terms of taste and quality/price ratio,
develop your range by adding new products,
manage your employees,
manage and develop your client portfolio.
Of course, experience allows many bakers to acquire a handful of these skills. But this takes time, not to mention the many hurdles and mistakes to be accounted for. Investing in training to become certified and qualified helps you to save time, money and be directly operational.
Better still, being proficient in each of the above-mentioned areas facilitates the expansion and development of your business. The more knowledge and skills you have to develop, the more you can expand your business and manage it without facing too many obstacles.
However, it's important to remember that the type of training you choose will depend on your growth and development objectives. Before choosing your training plan, you must identify the area in which you need to improve. The most important areas are hygiene and quality, management and the production of special breads.
I improve my skills.
Your customers are looking for high quality bread, whose original flavour and composition demonstrate your professionalism. But it's also important to prepare it under optimal hygiene conditions, and therefore to strengthen your knowledge in this area.
Taking steps to meet their requirements will help you to avoid set-backs and gain your customers' trust. It can even be a powerful marketing claim and allow you to increase your sales figures.
I expand my knowledge
To acquire greater knowledge and develop new products, you can take online training courses or seek the assistance of local specialists. Thanks to the internet, online training has the advantage of allowing you to train at your own pace. Recipe videos, tips from top chefs and other useful information are available, sometimes even free of charge.
You can join a local association of professional bakers through which you can benefit from work placements, have discussions about the profession, participate in competitions, etc. All of this will enrich your knowledge base and contribute to the culinary and commercial expansion of your bakery.
You can also contact Lesaffre to discover new bread-making techniques and improve your tasting skills.
You can also view videos within the app, to go over some baking basics and discover original recipes to offer your customers.
You are now familiar with the essential training routes. Make your choice and enjoy your learning experience!