15 Feb

A Facebook page for your bakery? It's easy and free!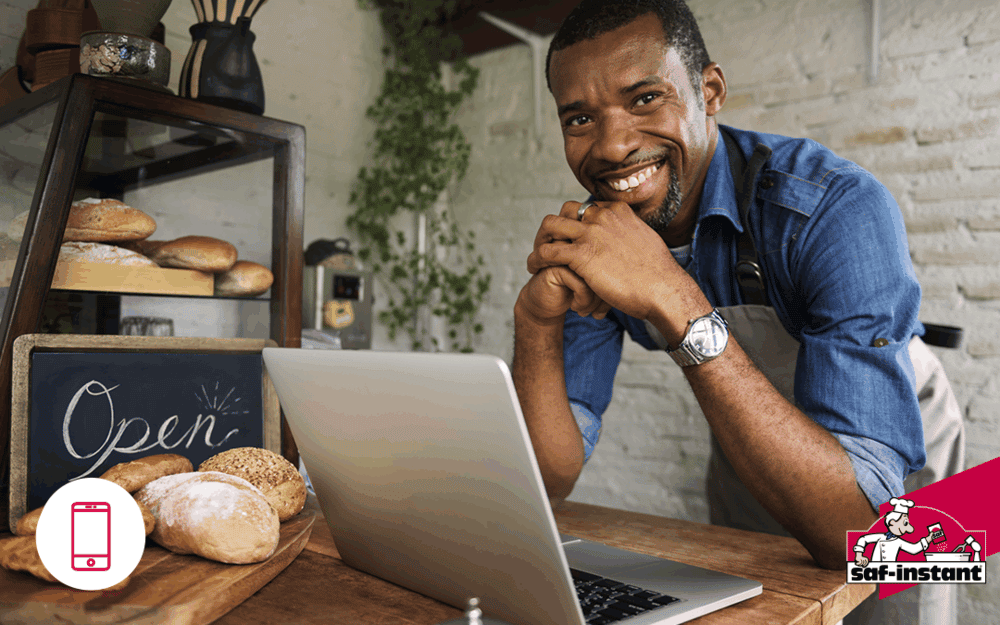 Building your reputation on the internet is essential in this day and age and Facebook is a great tool to make yourself known, communicate and attract new visitors. Ready to get started? Here are some tips to create an attractive, dynamic page dedicated to your business.
Getting your business page off to a good start
It only takes a few minutes to:
Make sure you have an active Facebook account,
Click on the "Create" tab, then on "Start" a "company page",
Fill in the required fields.
Think carefully about your image
The top of your page is a "hot spot" for your visitors… so be sure to make a good impression:
If you have one, use your company logo as a "profile picture". Otherwise, opt for a photo demonstrating your expertise or a picture of yourself… with a smile, of course!
For the "cover photo" (banner), choose an image of your shop window or your specialties (a close-up shot, more appetising).
Practical information: about yourself
The " About " page contains all the information about your business: address, opening times, contact email address, team members… Take advantage of it to highlight the "pluses" of your shop such as:
Nearby parking,
A particular service: breakfast, restaurant area, delivery,
A grocery department, etc.
How can I make my page more dynamic?
After creating your page, it's time to animate it:
By writing a welcome post to your contacts (friends, family, customers),
By communicating regularly about your new products, news, events,
By inviting your fans to share your articles with a "like" button.
Finally, don't forget to promote your page: a link at the bottom of your emails, a small poster in your shop or the neighbouring shops… The sky's the limit!