12 Feb

A look back at the highlights of the Saf Challenge 2020!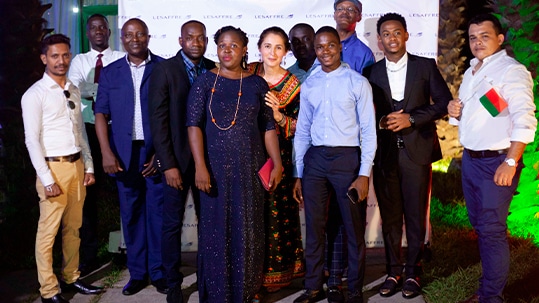 From the 25th to the 27th of January took place the Saf Challenge final phase, a bakery contest organized by Lesaffre, in its Ivoirian Baking Center™ of Abidjan. This major event is an all-first: concerning African countries and a part of the Indian subcontinent, the Saf Challenge was open to all craft bakers, with a total prize worth 50 000€!
Lesaffre hosted this contest through the mobile application of its major yeast brand, Saf-instant, with an easy principle. During the first phase, the baker had one minute to share his dream in a video and publish it thanks to the Saf-instant application. In a second time, the Saf-instant community, composed by bakers, voted for its favorite(s) video(s). Over 160 bakers took part to the competition! After verifying the ability to attend the challenge according to criteria defined by the challenge's jury, 10 attenders coming from 9 different countries have been invited for the finale phase of the challenge in Abidjan's Baking Center™ in Ivory Coast.
3 days of competition, 3 days of transcendence, 3 days of emotion…
The challenge finalists honored their baker profession with an endless engagement and creativity. The candidates delighted the jury, each with their personal touch and initiatives, giving a preview of what the baking sector will become tomorrow across Africa.
Among these artisans, one differentiated from others: Hayet Ait Lounis, coming from Aghribs village in Algeria. The winner distinguished from other candidates with an astonishing adaptation of the brioche, stuffed with Sahara dates and fresh oranges, as a reference to her origins, making a purely personal recipe. It's been a real plebiscite from the jury! Thanks to the prize won, the finalist will realize her baker dream: enlarge and modernize the bakery she owns. As a complement to her prize, her point of sale will be redesigned and Lesaffre will provide her a year of free yeast.