10 Aug

B2B Birthday Bread Challenge : 50 years, 50 finalists including 10 Nigerian finalists!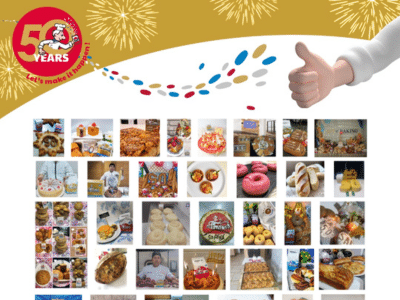 The Birthday Bread Challenge dedicated to professional bakers was organized to celebrate Saf-instant 50th Anniversary this year. Here are the 50 pictures of the finalists selected, including 10 Nigerian finalists!
Congratulations to them and to the other finalists!
Each participant made incredible, creative, and inspiring birthday breads!
Thank you to all the Nigerian participants for taking part and celebrating with us!
The jury is now deliberating and will announce the final winners in September, stay tuned!
Let's make it happen!