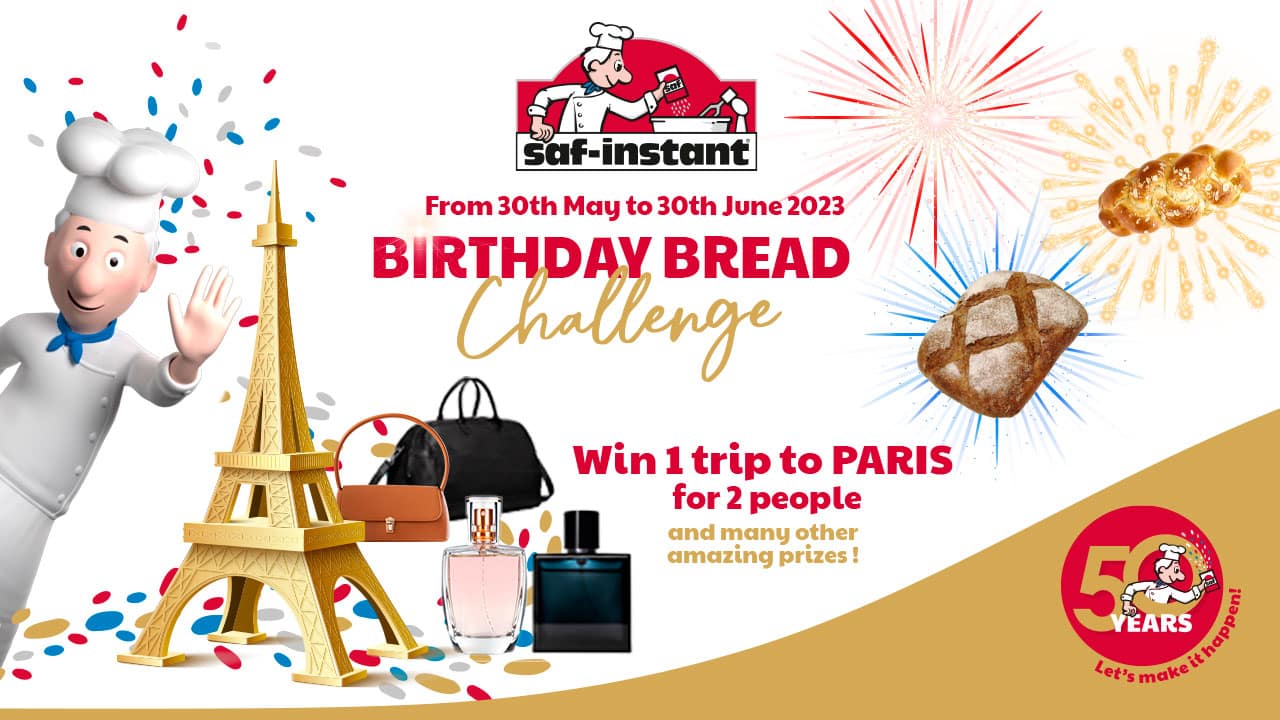 15 Jun

Saf-Instant celebrates 50 years of business with a great contest: the Birthday Bread Challenge!

This year, Saf-Instant is celebrating its 50th anniversary! To celebrate, we're organising a big international contest from 30th May to 30th June, the Birthday Bread Challenge.

Open for one month, to all bakers throughout the world, 4 million  professionals craft bakers will have the opportunity to win incredible prizes, such as a weekend in Paris for two people as well as lots of other surprises from great French brands.

Saf-Man is launching the challenge, to create a new recipe for a tasty and celebratory bread using Saf-Instant yeast. The bread must evoke the birthday in its shape, its topping, and the originality of the bread or the recipe must also be highlighted, with its taste, texture and colour. Once the recipe has been posted on the contest platform, participants will be able to invite their friends to vote for their favourite recipe in the contest gallery. The 50 photos of birthday bread with the most likes will be preselected for the final stage.

Our expert jury will select the five best recipes to suit specific criteria, and the winning bakers will then have the chance to win the different prizes up for grabs.

Find more information on our website saf-instant.com and follow the Birthday Bread Challenge adventure on our social media.