25 Feb

Two inspiring recipes during the Saf Challenge 2020

The Saf Challenge, first African baking contest, organized by Lesaffre, gained the attention of the whole continent. Abidjan's Baking Center, in which the final took place, was the theatre of numerous dreams and emotions for the 10 final attendants. At the end of 3 competition days, the Algerian candidate, Hayet Ait Lounis, was awarded in front of her peers thanks to her creations: a barley bread and a brioche stuffed with dates and orange, both perfectly executed. The jury however insisted to award 2 other candidates whose recipes did stand out, for their creativity and execution quality…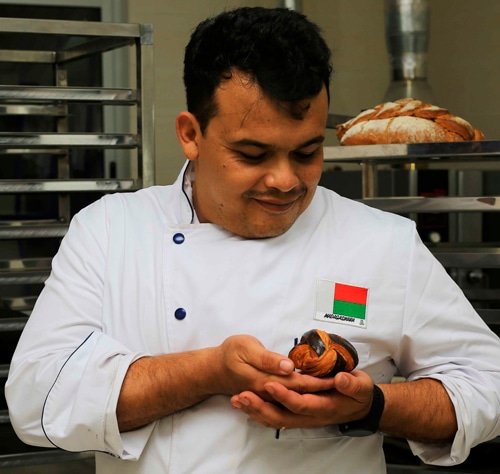 Eric Lavergne, the Malagasy candidate first introduced a flaky brioche including Combava, a citrus coming from his island, Madagascar. He conquered the jury thanks to his perfect and technical work on the flaky pastry and the recipe aromas: the citrus acidity and bitterness perfectly melt with the butter's delicacy and unctuosity. The Combava is a common citrus in the Indian Ocean's area and looks like a lime that we could believe is "crumpled"! Its peel and zest are mainly used when cooking. Eric Lavergne audaciously and successfully presented this recipe, getting a "recipe crush" from the jury.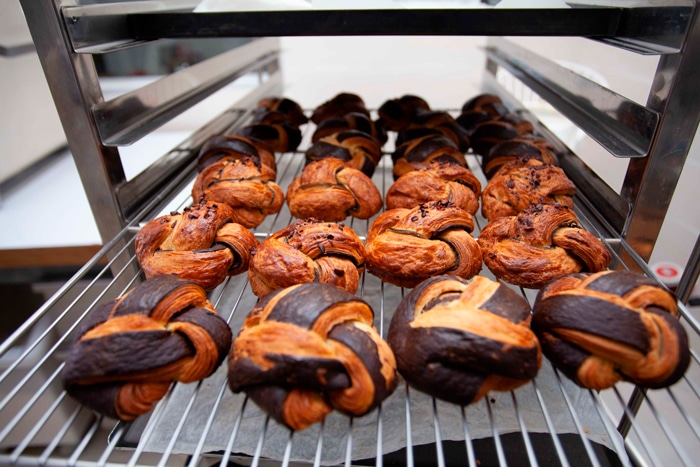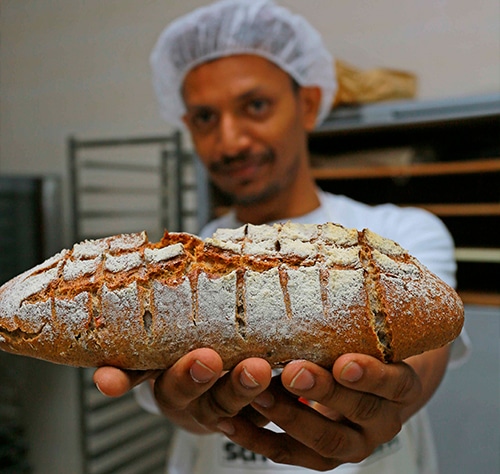 Lahiru Liyanage, the Sri Lankan candidate also introduced an audacious recipe using raw materials consumed every day in his island: garlic and curry leaves. The technical work on bread making has been highlighted by jury as much as the bread's taste. The garlic naturally enhances the wheat grain tastes whereas the curry leaves gives the bread a fantastic aroma! Lahiru Layinage is particularly conscious about health and presented this recipe because it also permits to reduce the use of salt and contains natural products. Conscious about health benefits, the jury congratulated the Sri Lankan candidate and awarded him with a "recipe crush".
The triumph of these 2 recipes shows that nowadays and more than ever, diversifying is a success key in the baking industry. These artisans opted for this strategic bias and are awarded with their achievement, standing out of their competitors with a range of products appreciated by their numerous customers.
Lesaffre, thanks to its technical teams and centers of expertise, the Baking Centers™ , accompanies its customers through the whole African continent in these issues of diversification and excellency in bread making.